In this article, you will learn about various types of trucks. These types of vehicles are generally used for different purposes, and each type has its unique traits. Find out which ones are ideal for your needs!
We've covered the different types of Pickup Trucks, Tow Trucks, Trailers, Box Trucks, Crane Trucks, and more. To make the decision easier for you, we've included pictures of these vehicles.
Types Of Trucks
Pickup Truck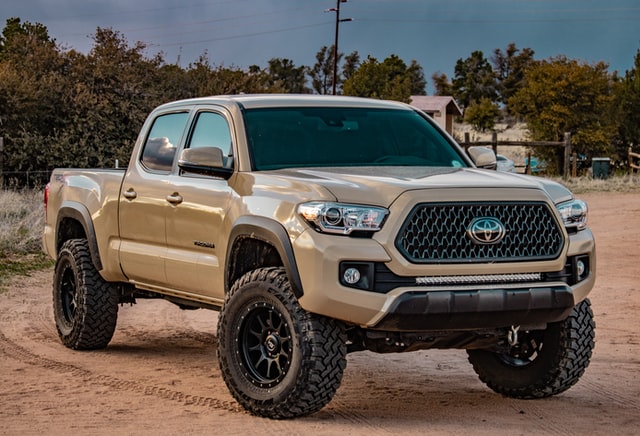 A Pickup Truck is a type of automobile with several advantages. Unlike cars, trucks can carry and haul large loads. They also have a greater payload capacity, which makes them more useful for moving heavy items.
Another major advantage of a pickup is its towing capacity. A pickup's towing capacity indicates how much it can tow, such as a boat or trailer. A Honda Civic, for example, is not built to tow a boat.
A pickup truck was originally designed to tow and haul heavy loads. Today, pickups are popular as family vehicles, but their original use as a work vehicle is not dead. Pickups are popular with farmers and tradespeople and are also popular among outdoor enthusiasts.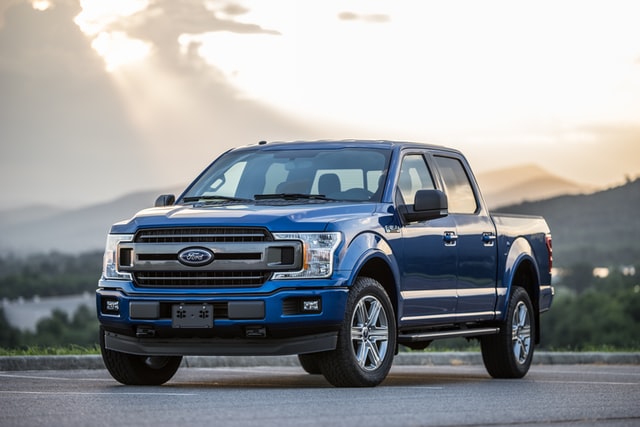 Depending on the model and configuration, pickups can do everything from transporting large appliances to towing a trailer. Some even come with hybrid or electric powertrains.
Like horses in the American Old West, pickup trucks have developed mythologies of their own. They are often portrayed as symbols of male virility, appearing prominently in neo-Westerns and "tough guy" movies.
As a political symbol, a pickup truck is popular with American politicians. In a campaign a few years ago, Democratic senator Ken Salazar rolled out with a green pickup truck. The pickup truck helped Salazar win the election.
---
Tow Truck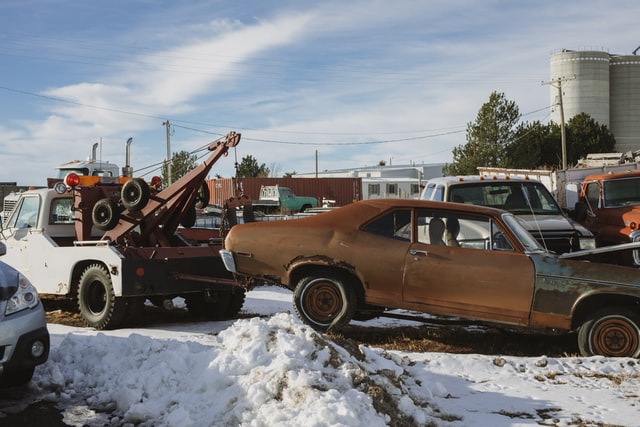 The Tow trucks are used to tow vehicles or loads. Tow truck drivers use a variety of methods to pull the vehicle or load, depending on the situation and weight of the object.
Tow truck drivers can use a number of different methods to pull the vehicle or load, depending on the situation and weight of the object.
The most common methods include using a chain, cable, ropes, hooks, and magnets. Each method has its own advantages and disadvantages that must be considered when choosing which one to use.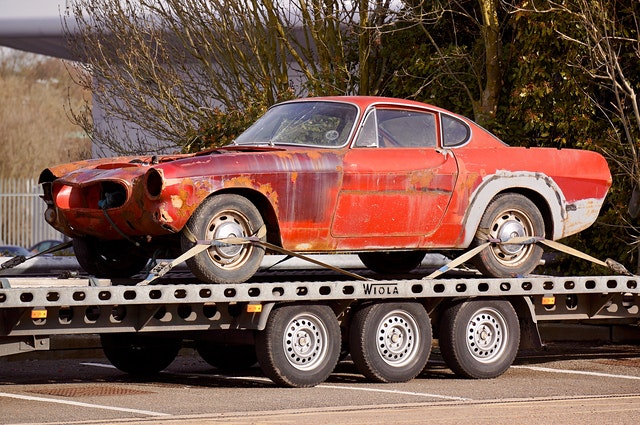 Tow trucks are much bigger and heavier than cars, and they can become fatigued while driving. As the number of accidents, vehicle breakdowns, and service queries continue to grow, so does the towing truck business.
A recent study showed that over one hundred accidents happen in different parts of the country each year, and several drivers violate parking rules. This change in traffic patterns is also beneficial for the towing truck business.
---
Trailer Trucks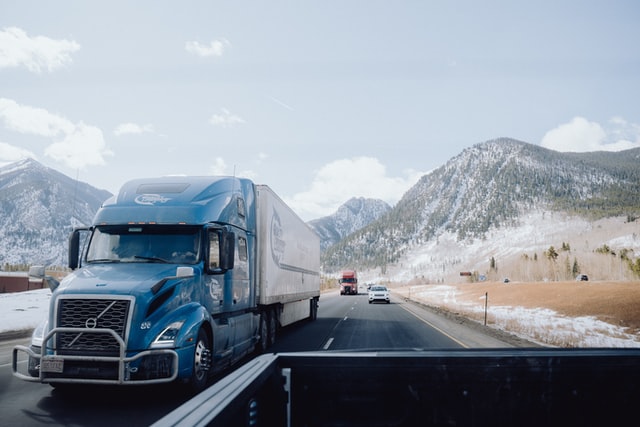 A trailer truck is a kind of truck that tows cargo. It consists of one or more trailers that are connected by a converter gear called a dolly. This dolly usually has one or two axles with a fifth-wheel coupling for the rear trailer and a ring-hitch coupling for the forward trailer.
Some trailer trucks can be longer than the truck itself, which is allowed in some states.
The logging industry affected the evolution of semi trucks. Semi trucks were first sold by Peterbilt truck company in 1939, and their primary use was hauling logs from forests to lumber mills.
Inventor T.A. Peterman was frustrated with standard log transport methods and refurbished surplus Army trucks with log hauling trailers. From the simple single-car trailer, various kinds of semi-trailer evolved.
A cargo trailer attaches to a truck using a tow hitch system. It cannot move on its own, and requires a forward axle on the towing truck. A trailer has a tendency to fold at a pivot point, and a jackknife accident is possible. It can damage the pickup truck bed. Nevertheless, a gooseneck trailer has a long tongue and is useful in carrying long cargo.
---
Box Truck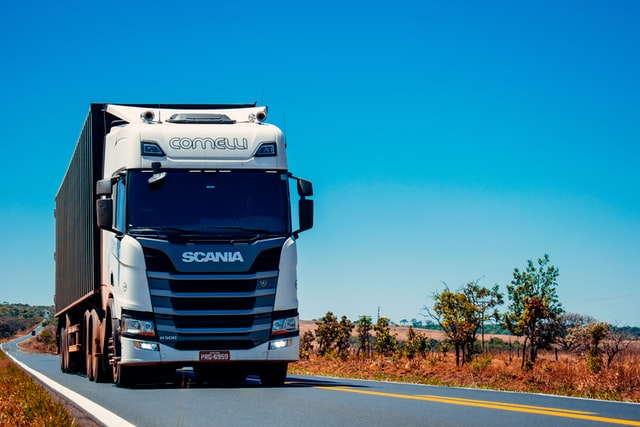 A Box Truck, also known as a cube van, bob truck, or bob trailer, is a large vehicle that carries goods in enclosed, cuboid-shaped compartments. The cabin, or cabin area, is typically separated from the cargo area, though some have doors between the two.
The cargo area is designed for loading and unloading heavy items. A Box Truck is an excellent choice for hauling heavy items, whether it is moving large pieces of machinery or moving an entire household.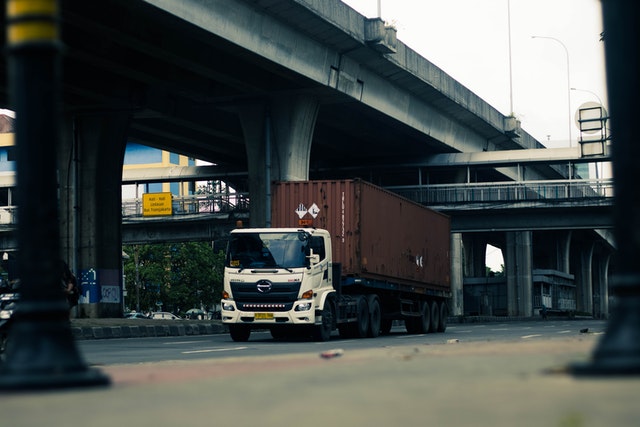 Because box trucks have the perfect space for loading and unloading items, they are the ideal vehicle for local deliveries. Box trucks are also more maneuverable than large semi-trucks, making them ideal for areas where traffic is heavy or narrow.
Additionally, they get much better gas mileage than larger trucks. In these environments, the Box Truck is the perfect choice for delivering large items, especially furniture. Listed below are the benefits of a Box Truck.
---
Flatbed Trailer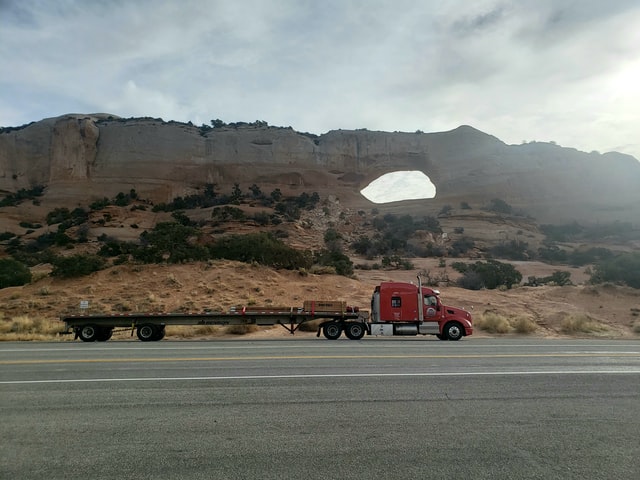 Unlike other types of trucking, flat-bed trailers are designed to accommodate a wide range of items in transit. Because flatbeds are free-standing platforms, there are fewer boundaries for arranging and storing large items.
Flatbed trailers are frequently used to transport heavy construction equipment. Drivers responsible for flatbed loads are required to ensure the safety of the equipment. Physical fitness is important for flatbed truck drivers, as they must be able to strap heavy loads securely.
The most popular flat-bed trailer is the lowboy, which sits 18 inches off the ground. The lowboy style is used to haul taller goods and is also commonly required to have a license to operate in some states.
Depending on the type of low-boy trailer you choose, the capacity may be limited to 40,000 pounds, and the amount of additional weight will depend on the number of axles.
While a low-boy trailer is a great option for transporting taller goods, it is also important to understand that not all flat-bed trucks are the same.
---
Car Transporter/Car Carrier Trailer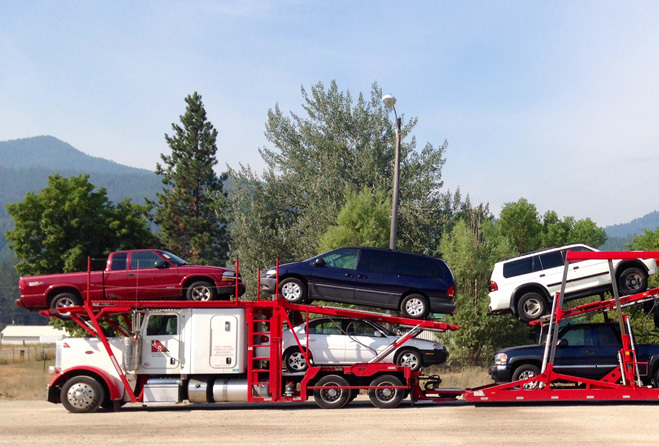 When you're looking to move your vehicle, you'll probably need to use a car carrier/transporter trailer to transport it safely and quickly.
There are many different kinds of trailers available, and a car transporter/car carrier trailer can accommodate all of your vehicle's needs.
In general, there are two types of trailers: the single car carrier and the multi-car carrier.
Single-level trailers, or drop-deck trailers, can haul two to six vehicles and are typically pulled by a dually truck. While this type of trailer is larger than a single car hotshot, it can still fit through a city's narrow streets. Its bed is locked upward to protect the cars inside, but it will cost more to ship than a single-car hotshot trailer.
Multi-level, or stacked-row, enclosed trailers are great for hauling several vehicles. They're more expensive than other types of trailers, but have fewer restrictions on how many vehicles can be hauled.
These trailers are usually larger than normal cars and can carry several vehicles at a time. However, they're not the best choice for moving small cars, so they're usually more expensive than multi-car trailers.
---
Fire Truck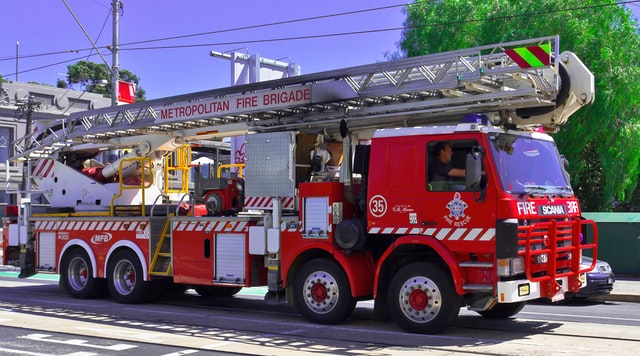 Despite its small size, the Fire Truck is extremely agile and performs well. Its moderate acceleration makes it impossible to stop it once it reaches its top speed. Its handling is responsive and the brakes work efficiently.
It also lacks a water cannon, functional lights, and sirens. In addition, the Fire Truck doesn't sustain damage from moderate explosions. Whether it will cause damage to other vehicles or its own vehicle is up to you.
Most fire trucks are equipped with high-intensity artificial lights, which provide illumination at night. The vehicles also contain reference books on firefighting so that firefighters can quickly reference them in times of confusion or uncertainty.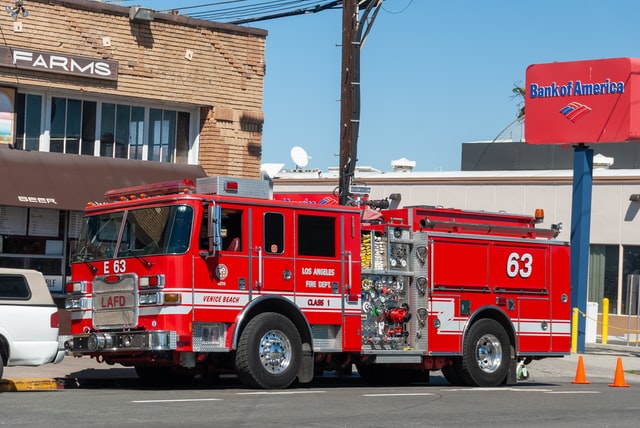 Lastly, fire trucks contain ventilation fans to circulate the air around a fire scene, which helps disperse fumes and heat. Fire trucks can help prevent serious damage and save lives. But despite the importance of the vehicle, how does it work?
The fire truck's role is crucial to the safety of the community. The vehicle is equipped with breathing apparatus to aid fire victims. The fire truck is also equipped with a portable air tank that stores compressed air.
One of the most vital pieces of public safety equipment in a fire truck is a radio system. The fire truck's radio system allows firefighters to communicate with the backend team at the main fire department. It also allows firefighters to coordinate with each other and get the best possible solution for a fire.
---
Tankers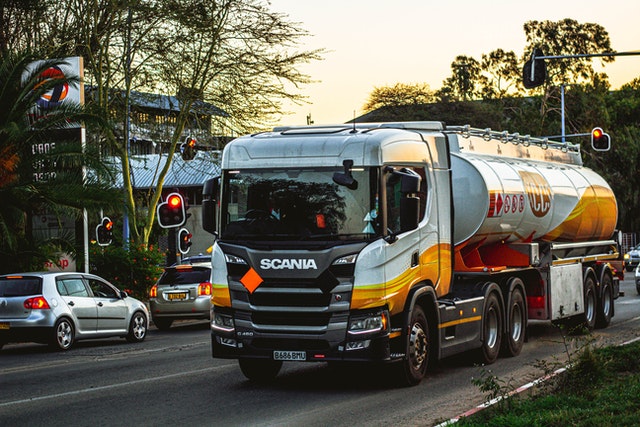 There are several different types of tankers available. The most common are those used to haul flammable liquids, gases, and solids. DOT 406 tankers are the most commonly used for this type of transportation.
Other tanker types include agricultural tankers, water tankers, asphalt tankers, compressed natural gas tanks, and chemical tankers. Some of these types are also known as reefers. While they're all commonly used for transporting liquids, they come in different shapes and sizes.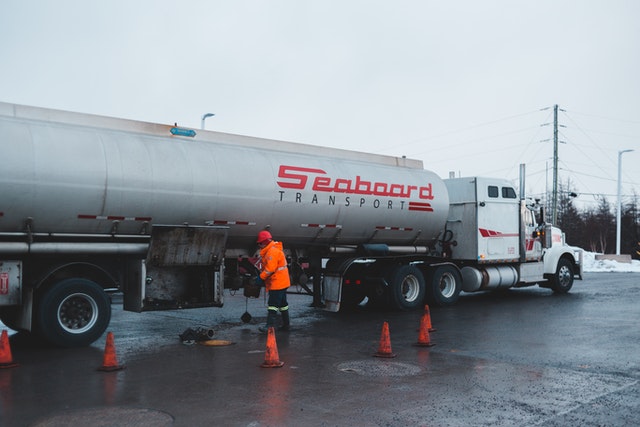 A tanker trailer is divided into sections with baffles, which minimize the sloshing action of liquids within the trailer. The driver must be careful when maneuvering these tank trailers because they are not yet fully full.
A tank trailer containing liquids will exceed its maximum weight limit. Fortunately, tankers are usually easy to maneuver. However, you should be aware of their weight distribution limits and ensure that they are not fully loaded.
---
Australian Road Train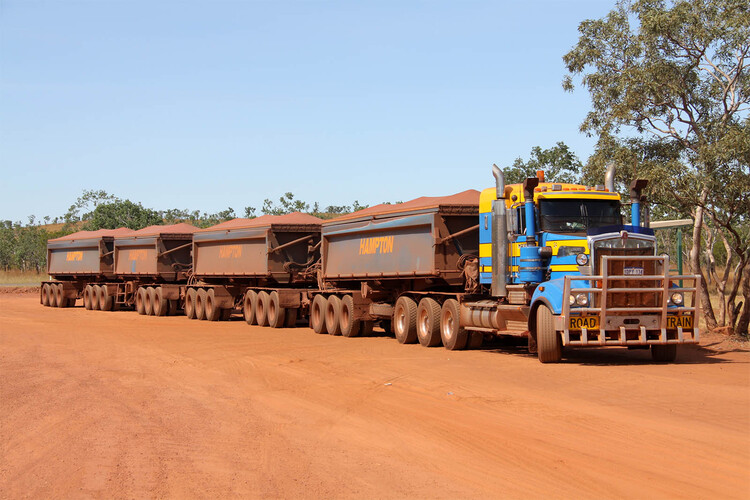 Traditionally, shipping goods from one end of Australia to the other has been a long and expensive process. With Australia's road trains, however, the entire process is much faster. The road trains can carry freight across thousands of miles and are larger than American semi-trucks.
While American semi-trucks are limited in length and maximum weight, Australian road trains can be as long as 175 feet and weigh up to 220 tons, depending on their cargo.
The length of an Australian road train varies, but they are often longer than American trucks, with a combined length of over 164 feet (50 meters). In some regions of Australia, the roads are privately owned, and there are no length restrictions.
The chain-like attachments on the trailers resemble locomotives. The vehicles are impossible to stop, so drivers must know how to approach them while they're in the wild. Because they're so long, road trains are often banned from sharing lanes with passenger cars.
---
Boat Haulage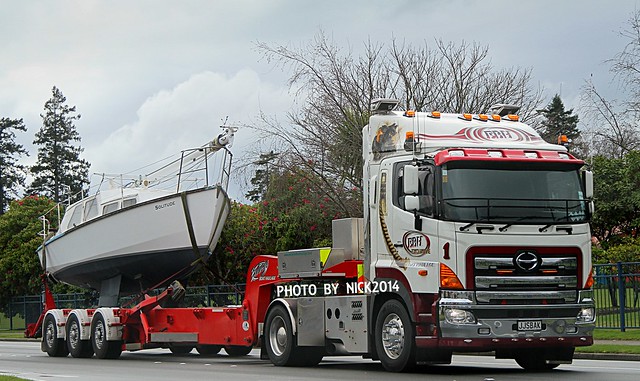 There are many types of trucks for boat haulage. You will need a truck with a heavy duty hitch if you plan to haul boats that weigh more than 10,000 pounds.
A small car or SUV with a Class V hitch will tow a boat that weighs 7,000 pounds, but a truck with a heavier weight capacity will be needed for boats that weigh more than that.
For these types of trucks, you will need to find a company that specializes in this type of service. If you're not sure what you'll need, consider renting a truck for the trip.
While the cost of a boat haul will depend on the size of your vessel, you'll be paying less for smaller trips. It can cost $150 to $350 to transport a boat across the country, depending on the size and weight of your vessel.
You should also check if the company has a good reputation for providing excellent service. Read reviews on third-party sites such as Trust Pilot and Yelp to determine if they've earned the reputation of providing quality service.
---
Cement Truck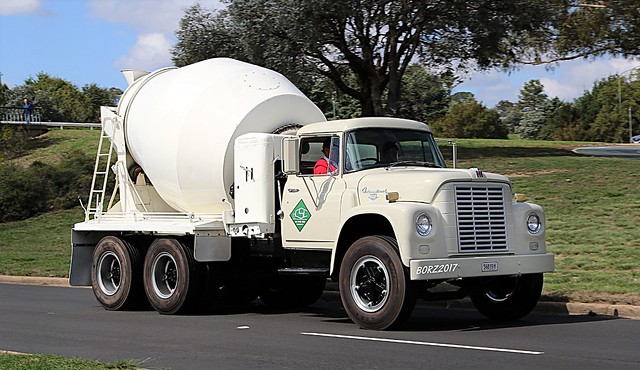 Cement trucks are used to transport cement and other construction materials. The purpose of the transportation of these heavy loads is to provide durable infrastructure for buildings, roads, bridges, and similar structures.
Cement trucks can weigh up to 80 tons and have a capacity of 12 cubic meters. Cement trucks are usually driven by drivers who have a license to drive a cement truck.
As the demand for cement trucks increases, so will the need for experienced cement truck drivers. Cement truck drivers are required to be physically fit and able to navigate the roads and a variety of traffic situations.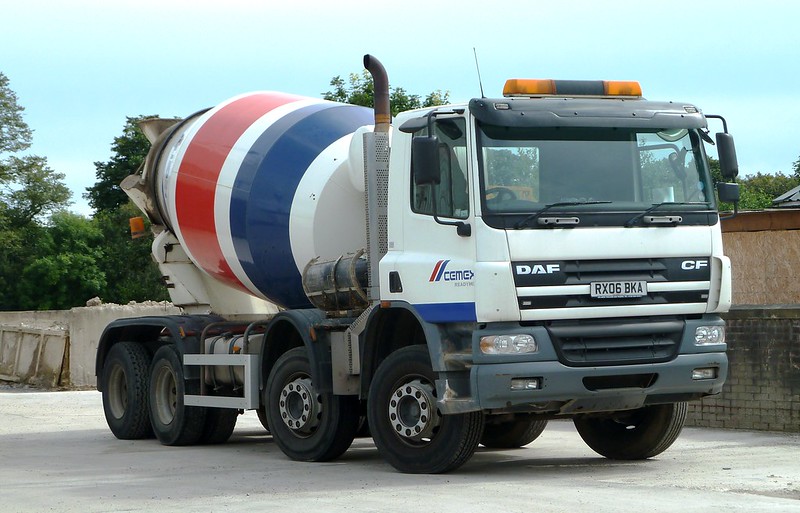 In addition to their driving skills, cement truck drivers must be adept at using driver safety features, such as electronic logging devices and alertness devices.
Drivers who are familiar with the use of such features will be better prepared to handle these challenges and remain alert and focused while on the road.
---
Chiller Trucks/Reefers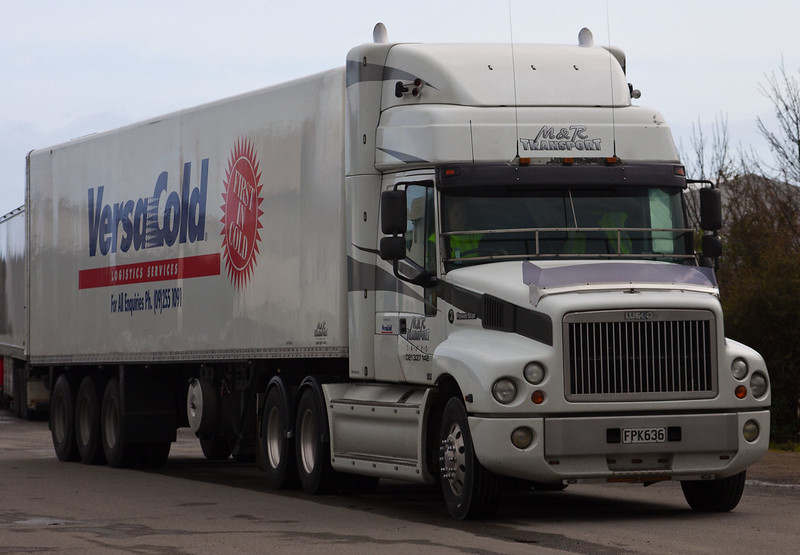 Chiller Trucks/Reefers are vehicles that use cooling systems to keep cargo at a specific temperature. The chiller unit sits above the cab in a truck, semitrailer, or pull trailer.
Drivers must know how to connect the trailer and operate its controls to make sure that the unit is operating properly.
Drivers set the temperature on the temperature controller before pickup, and adjust the thermostat as needed to maintain a specific temperature in the load area.
Another type of truck is a cooling van. Both have insulation and are used to transport items that need temperature control. The difference between cooling vans and reefer trucks is that cooling vans have a separate cooling system.
Chiller Trucks/Reefers can carry frozen and refrigerated freight. These vehicles are powered by a small diesel engine and use a heat exchange system to cool the cargo.
---
Crane Trucks/Mobile Cranes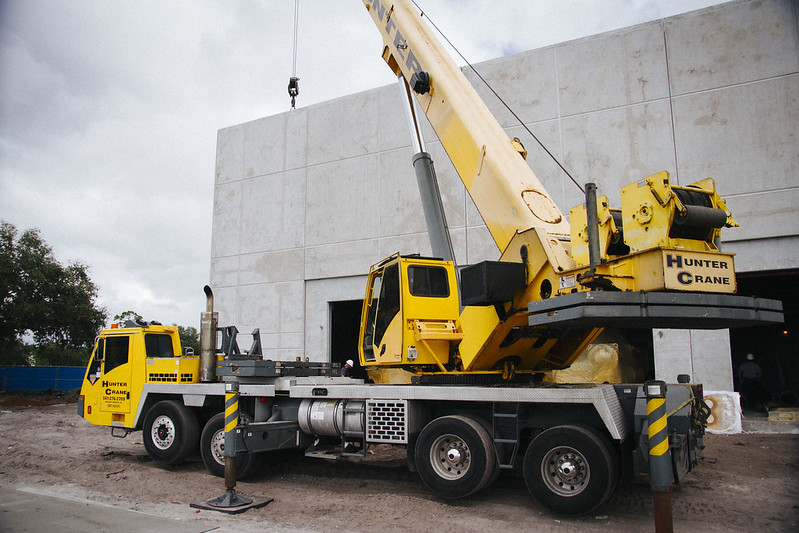 Crane trucks/mobile cranes are vehicles that can lift and lower materials vertically and horizontally. These trucks are useful for lifting materials to or from high locations, but they can also be used for a variety of other purposes.
Generally, crane trucks are used on construction sites and in loading and unloading payloads. You can find a wide range of different types of mobile cranes.
Railroad cranes are the most common types of mobile cranes. These devices use flanged wheels and are mounted on a flatcar. The more powerful versions are purpose-built for use on railroads.
They are used for loading and unloading freight, maintenance work, and other applications. There are several types of railroad cranes, including tower cranes, mobile cranes, and fixed cranes.
---
Tipper Trucks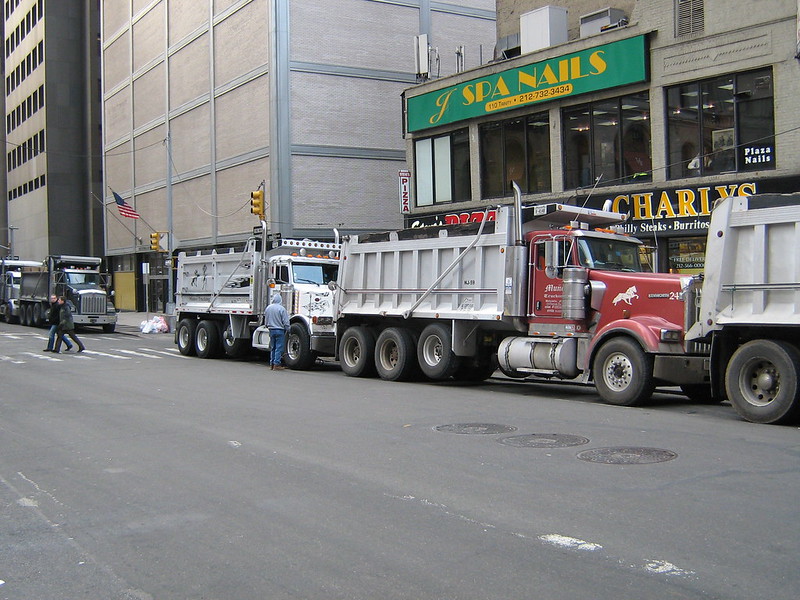 Tipper trucks are specially designed for small jobs, such as backyard construction projects. They are no bigger than a 4-wheel drive vehicle and are capable of carrying up to 20 tons of soil or stone.
Depending on the type of load, the tipper trucks have varying weight capacities and can be hired separately or in combo packages.
North America and Europe are the two most important markets for tipper trucks globally. Countries such as Germany, France, Italy, Spain, the U.K., Belgium, and Sweden are also prominent in this market. Asia Pacific countries include China, India, South Korea, and Australia.
As these regions continue to expand, they are expected to see increased demand for tipper trucks. A study of global trends in this sector will help companies identify the best opportunities and challenges in the market.
Several recent reports have revealed a number of tipper truck crashes. While these accidents are not necessarily life-threatening, they can cause severe property damage.
Because of this, the Health and Safety Authority has issued an urgent warning to owners and operators of Tipper trucks.
Despite these warnings, a simple safety paper has been produced to increase awareness about tipper truck safety. Incorrect loading of products can lead to a tipping accident. This can endanger the safety of nearby people, damage the truck, and cause costly repairs.
---
Furniture Truck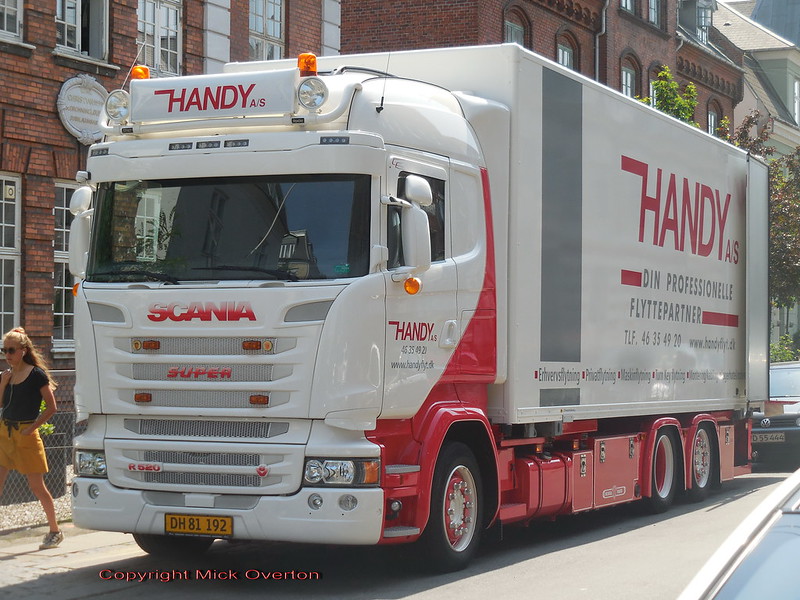 If you need to deliver furniture to multiple locations at once, then a truck specially designed for this purpose is an ideal option. Depending on your needs, there are several types of trucks available, each with its own set of advantages and disadvantages.
These types of vehicles are largely dependent on the volume of furniture to be transported and the frequency of deliveries. For a furniture delivery service, the most suitable truck depends on the size and number of items to be transported, the frequency of runs, and the driving conditions.
Depending on the number of items you need to deliver, box trucks are ideal, while cargo vans are better suited to multiple small deliveries.
The trucks are a key component of the moving and furniture delivery industry. These trucks allow businesses to deliver and unload items without sacrificing efficiency and reliability.
The Isuzu medium-duty truck offers superior wheel cut angles and superior turning ability. The driver has better visibility and control over the vehicle, making it the preferred choice for many businesses. A Furniture Truck's aesthetics can make or break a company, and its unique graphic design may help your brand stand out in the crowd.
---
Highway Maintenance Trucks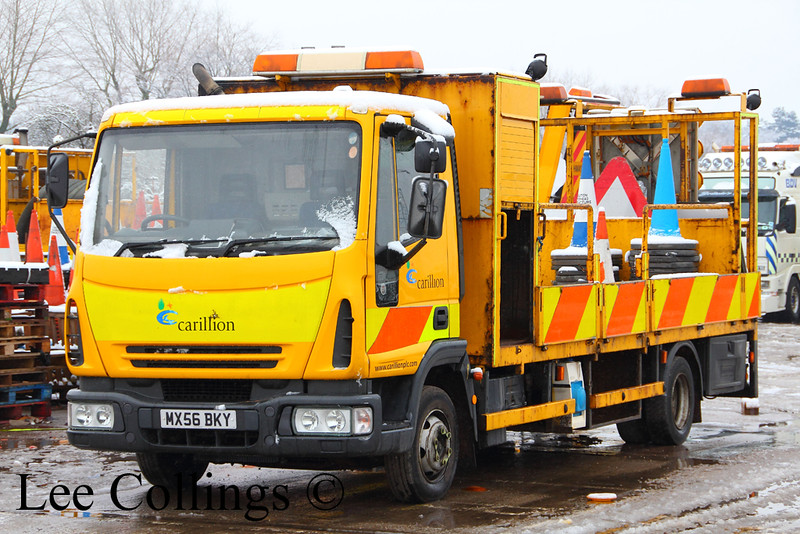 The highway maintenance trucks are larger in size than many other vehicles. They carry their workers outside of the vehicle, and they often crawl down a single lane. In addition to carrying workers, they may be placing equipment on the road.
Because of this, drivers should use extra caution when passing highway maintenance trucks. By following these simple safety measures, they can protect the workers and reduce the likelihood of an accident.
The safety of highway maintenance workers is paramount, and the proper handling of these vehicles can make a world of difference.
This paper explores the efficiency of Highway Maintenance Trucks from a productive efficiency perspective. It examines the performance of trucks used for road construction and maintenance in the United States.
The paper employs a deterministic nonparametric (DEA) approach to efficiency measurement, which examines the importance of ranking, distribution, and appropriate output measures. It also discusses the influence of regional characteristics and make and model of trucks in determining efficiency.
---
Livestock Trucks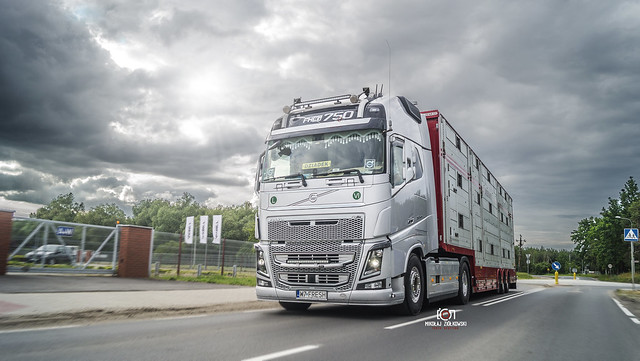 The type of livestock truck that you use depends on what you need it to do. It must be able to move slowly and quietly. The best truck for moving livestock is the one that has an open cab so that air can circulate.
Livestock are very sensitive to changes in temperature and air flow, so they need to be transported in a comfortable environment. Fortunately, there are several types of livestock trucks available.
Livestock trucks may vary in size and shape depending on country regulations. Dead animals must be stored separately from other animals, in a clean area, and away from buildings that house the livestock.
CPs are not allowed to enter the carcasses, which is another reason why livestock trucks are important. In addition, these trucks need to be clean and accessible to all animals on board, in case of an emergency. Livestock trucks should have proper doors and large openings to allow for this.
---
Logging Trucks
Logging trucks are large trucks used for logging operations. Some models feature an integrated flatbed, while others are discrete tractor units with dollied trailers pulled behind them.
Some trucks have more than one trailer attached, and are designed to haul a variety of log types. Despite their many functions, logging trucks do not have any internal combustion engines.
However, they can still burn fossil fuels, which is why they are often equipped with diesel engines.
While Europe and North America are expected to hold a significant share of the market in 2019, Asia Pacific is expected to be the fastest-growing region.
Growth in the logistics and transportation sector is expected to boost demand for logging trucks in the coming years. However, this growth is likely to be capped by increasing competition in the transportation and logistics sector.
Because of these challenges, the global market for logging trucks will remain robust. The key drivers and restraints are the same for all regions, but the Asian Pacific region is expected to dominate the market in the coming years.
---
Snow Plows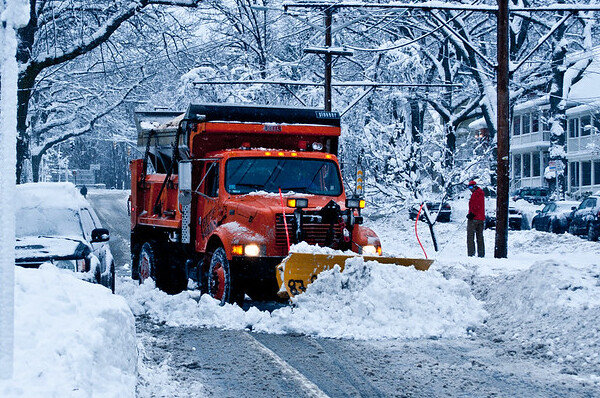 The main function of snow plow trucks is to clear snow off the road. This type of truck is designed to clear major roads first, which are designated as snow routes and emergency vehicles only.
Snow plow trucks come in various sizes, and the largest ones are mounted on a dump truck chassis. These vehicles are often called winter service vehicles, and they are also known as heavy-duty municipal trucks. Smaller models are typically used to clear sidewalks and parking lots.
There are three different types of snow plow trucks. Most of these trucks have hydraulic plow systems, which allow them to move their plow horizontally and vertically.
A light-duty model will have a hydraulic system that is operated from the vehicle's cab. These vehicles will have hydraulic plows that can be removed when not in use. They can also use an electric power source to push the plow into place.
Read Also: