If you are a truck owner-operator or a fleet owner, you need to choose between different types of semi truck insurance policies.
While motor carrier liability trucking insurance protects you in case of responsibility, there may be gaps in coverage. To find the right coverage package, speak to an agent at Coast Transport.
The cost of insurance depends on a number of factors, including the type of coverage, the number of claims made, and driving skills.
Types Of Semi Truck Insurance
General Liability Insurance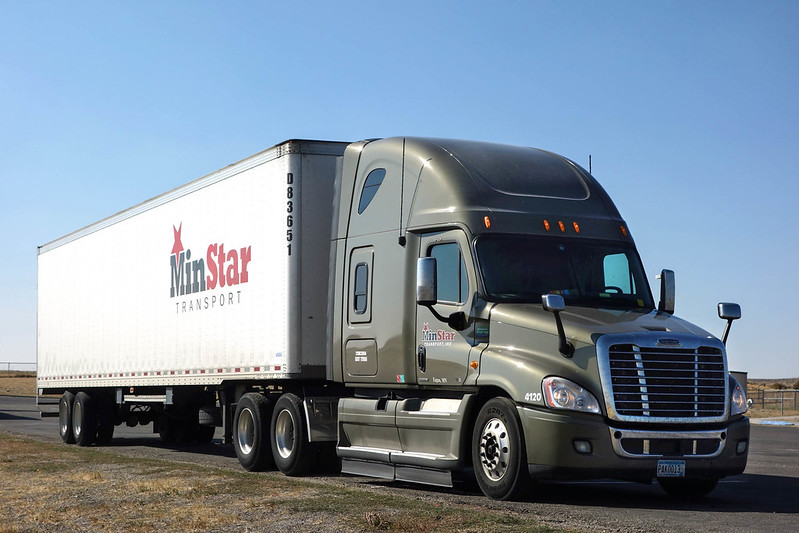 Types Of Semi Truck Insurance – General Liability Insurance:
Most GL policies for truckers begin with a policy limit of $300,000, though higher limits can be purchased if necessary. Additionally, you should check if you need pollution endorsements if you haul hazardous materials, or consult an insurance agent to learn about specific GL coverage needs.
To obtain GL, you must have a primary liability insurance policy. This coverage pays for third-party injuries and damage caused by your truck. You should also consider whether you need to carry workers' compensation coverage. Many states require motor carriers and owner-operators to carry workers' compensation insurance.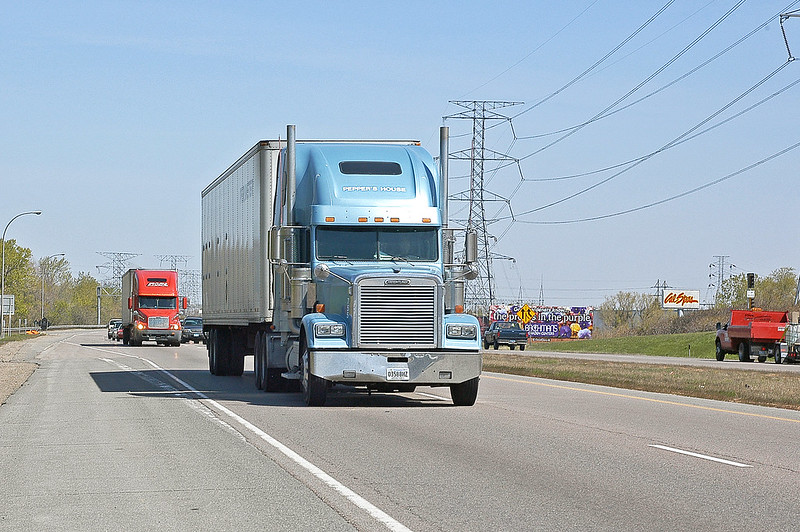 Depending on the type of work you do, some states may even require workers' compensation insurance. In such cases, your truck insurance should also include worker's compensation coverage.  This insurance is typically more expensive depending on the size of the truck. You should also make sure you know your lease contract before you purchase this coverage.
Your trucking business can be a huge financial burden if you are not protected. By purchasing truck insurance, you can feel confident that your fleet will remain protected from lawsuits. Accidents are a constant source of uncertainty, but you can prevent them with General Liability Insurance for semi truck insurance.
Bobtail Insurance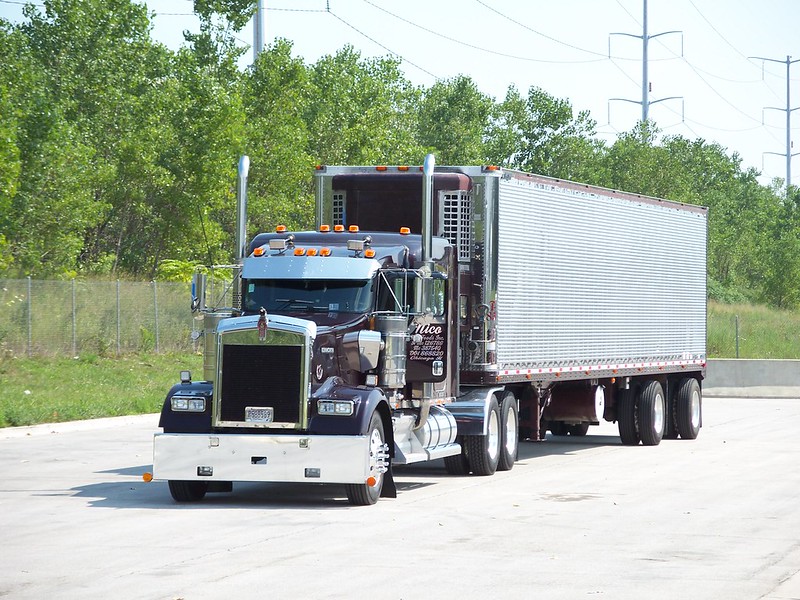 Types Of Semi Truck Insurance – Bobtail Insurance:
Bobtail semi truck insurance is the type of coverage that is required for drivers who don't have trailers but operate a semi-truck under the authority of another company. This type of insurance policy covers the owner/operator's auto liability while they are driving for personal use, not for business purposes.
Bobtail insurance can be purchased for these types of drivers as a separate endorsement to a business auto policy. It is important to understand the differences between bobtail and trucking liability insurance.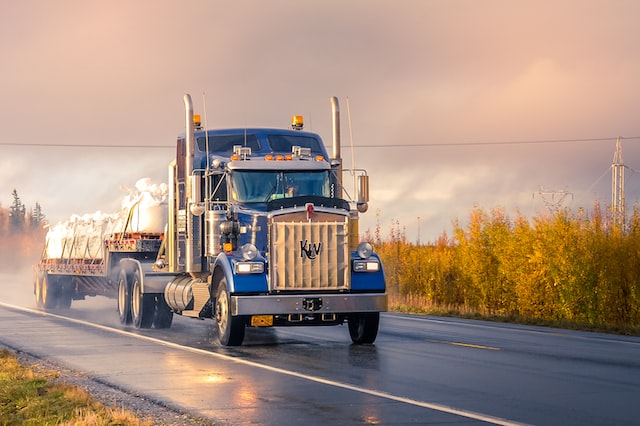 Bobtail insurance is not a substitute for commercial trucking liability insurance. It protects the motor carrier's time when the truck is not attached to a trailer. The rate and coverage will depend on the amount of coverage the motor carrier wants to purchase.
Some motor carriers may find that fleet insurance covers them better than individual coverage. Bobtail insurance is also important for a motor carrier's fleet. The rates vary depending on the size of the company and the types of vehicles insured.
Primary Liability Insurance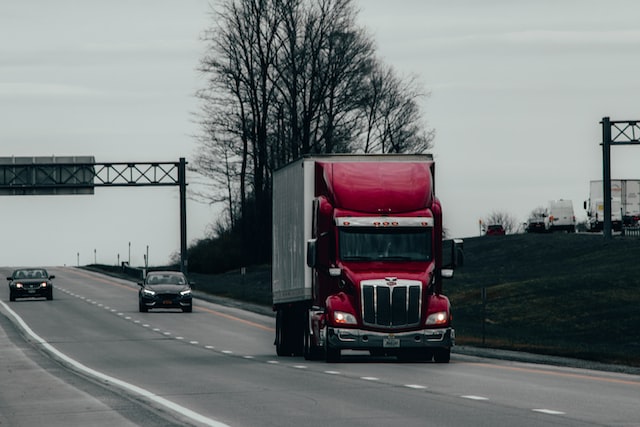 Types Of Semi Truck Insurance – Primary Liability Insurance:
The first step in getting the best insurance for your semi truck is to research your options. While you can get a policy for as little as $1,500, you may not need it for many years. While you should always get a cheap policy, it may not cover you for all the events that may occur during your journey.
Check with your lease contract to see what you are required to pay for. If you are unsure of whether or not it is enough coverage, you can request a free quote.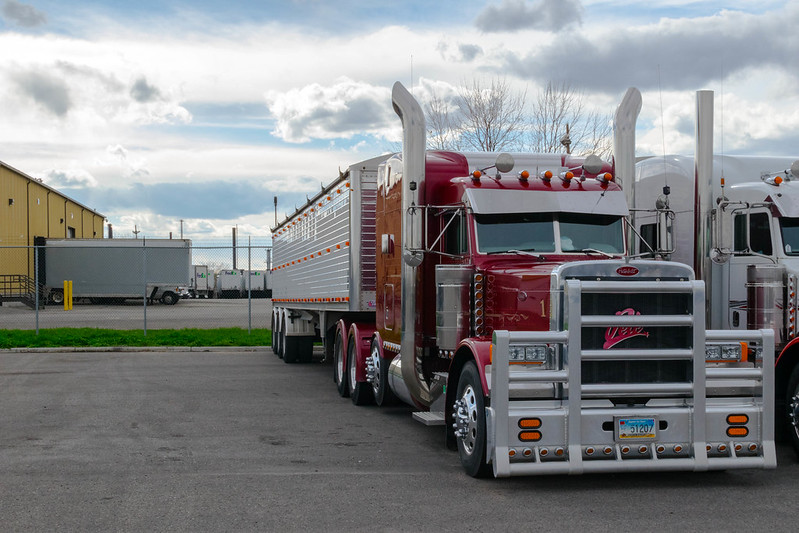 In addition to primary liability insurance, truck owners may also choose to purchase secondary liability insurance, which covers damages that occur when the truck is driven on behalf of the company.
While primary liability insurance is required by the FMCSA, commercial truckers should consider purchasing additional policies to cover potential financial upheaval. It is illegal to operate a truck without the appropriate filings. Here are some other reasons why you should consider secondary liability insurance for your semi truck.
Non-Trucking Liability Insurance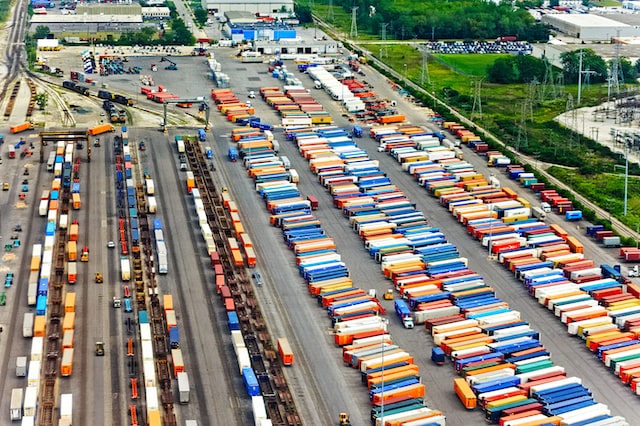 Types Of Semi Truck Insurance – Non-Trucking Liability Insurance:
When you're looking for a new insurance policy for your truck, you may be wondering what Non-Trucking Liability Insurance is and how it will protect your business. The truth is that this type of coverage is essential and may even make the difference between keeping you afloat and being out of business.
General liability insurance only covers you while you're on the road, so what happens when you're not on the road? Or if you're not in the cab of your truck and are making a personal detour? Non-Trucking Liability Insurance is designed to cover these situations, and is one of the many types of insurance that can protect your business.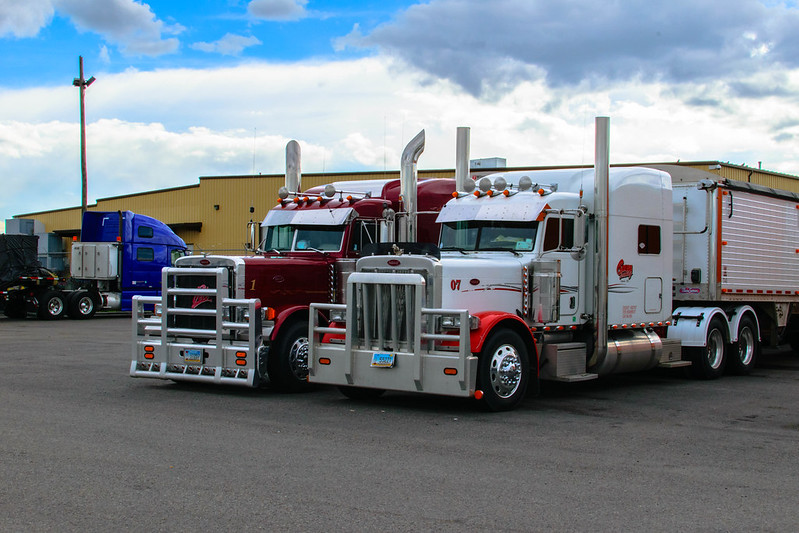 Non-Trucking Liability Insurance covers your property and medical expenses when you're not on the clock. This policy also covers your truck when you're driving it for personal reasons, such as washing it or tuning it up.
Any claims made during such trips would fall under your Non-Trucking Liability Insurance. If you ever have to file a claim for an accident involving a non-trucking driver, it is best to choose a truck insurance plan with higher limits.
Physical Damage Coverage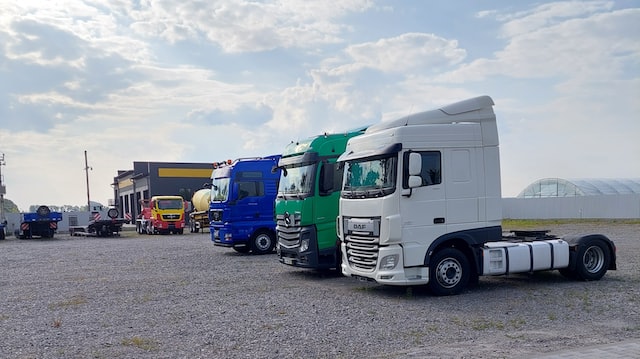 Types Of Semi Truck Insurance – Physical Damage Coverage:
If you drive a large truck, you probably already have some sort of insurance coverage. However, you may not know exactly what that insurance covers. Fortunately, there are many options for physical damage coverage.
Firstly, comprehensive coverage pays for damages that occur outside of the truck's control. Examples of this would include acts of nature, theft, or fire. The two types of coverage work together to repair damaged vehicles. Collision coverage applies when you're at fault, while comprehensive covers damage caused by someone else.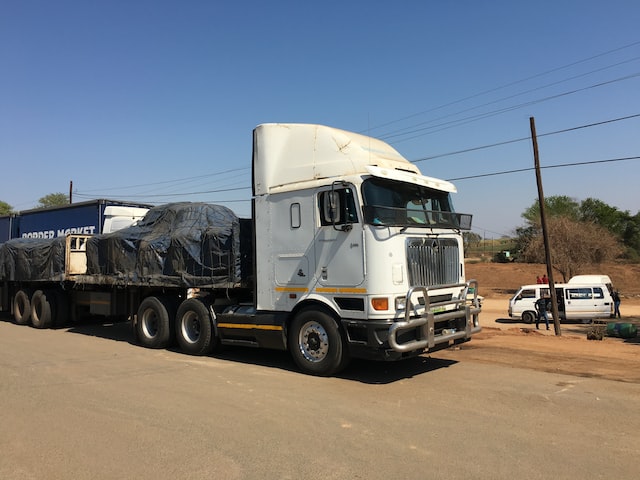 If you own a semi truck, you should have physical damage coverage, or PDC, for the truck itself. This type of truck insurance covers damage to the vehicle and the goods inside it. It's important to note, however, that liability insurance also covers personal injuries.
Liability insurance can be considered a type of collision insurance and is required for trucking companies. You should compare rates for this type of truck insurance to find the best option for you.
Workers' Comp Insurance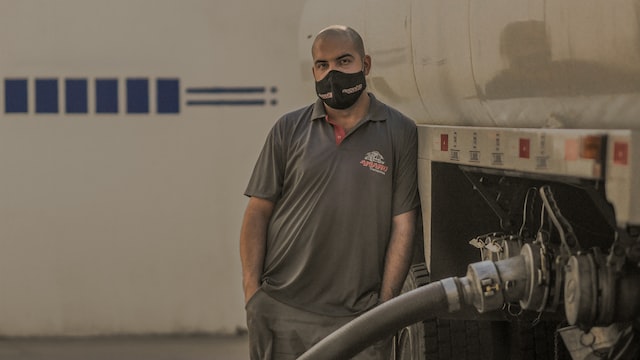 Types Of Semi Truck Insurance – Workers' Comp Insurance:
If you are looking for affordable commercial truck insurance, you need to know how to choose the best Workers' Compensation policy for your needs. Although some states offer cheap liability policies to truckers, others do not, and California motor carriers have a difficult time finding coverage that meets their needs.
Finding a good commercial trucking insurance company is vital to minimizing costs and maximizing benefits. States such as North Dakota, Wyoming, Ohio, and California are considered monopolistic, so it is difficult to obtain a policy through these organizations.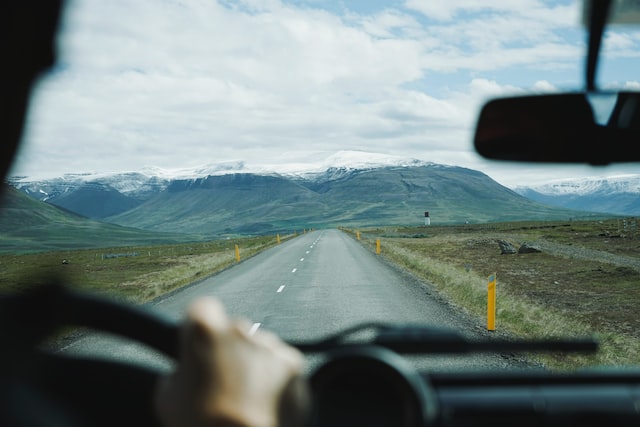 When choosing a workers' compensation policy, it's important to understand the difference between OAI (Occupational Accident Insurance) and Workers' Comp. The latter provides comprehensive coverage but will likely cost more.
While you should check state and local laws to see which is required, if you do not find your state's requirement, you should purchase it. Workers' Comp insurance pays for medical treatment when an accident occurs. It covers medical expenses, doctor visits, medication, and medical devices. It also covers lost wages.
Motor Truck Cargo Insurance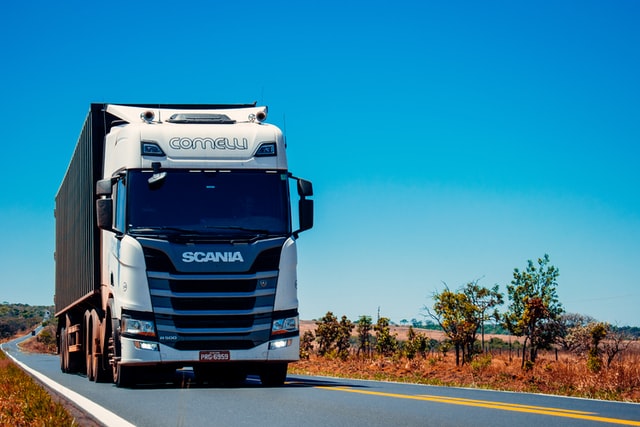 Types Of Semi Truck Insurance – Motor Truck Cargo Insurance:
Whether your company hauls products from one city to another, you'll want to take a look at Motor Truck Cargo Insurance. The cost of this type of coverage varies, depending on the type of cargo you haul.
For example, some truckers haul aggregate, sand, gravel, dirt, stone, and construction materials. Others transport recyclable products, snow off airport runways, and even contaminated soil from environmental clean-up sites.
When choosing motor truck cargo insurance, make sure you know the coverage limits. Certain types of property are excluded from motor truck cargo insurance coverage because of their high value, high replacement cost, or inherent danger.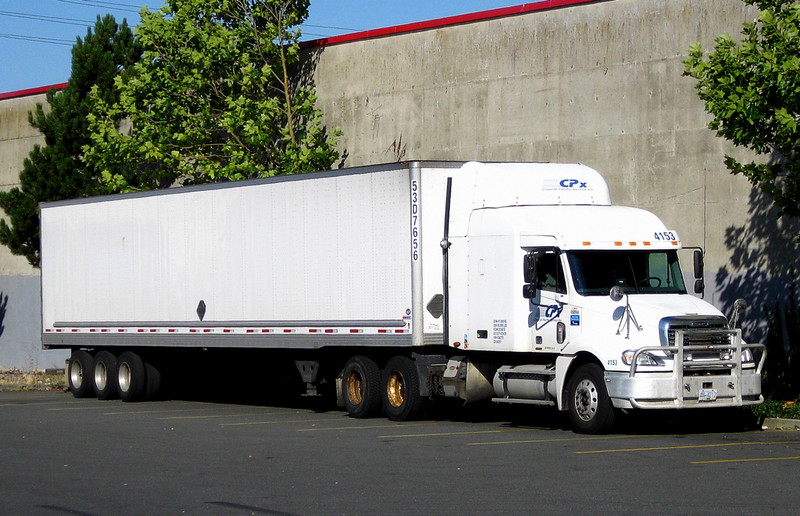 These items require an endorsement or an insurance policy specifically for these types of risks. If you're not sure which one to buy, talk to an insurance agent. A professional can tailor the policy to fit your needs. For a quote on motor truck cargo insurance, contact us.
Make sure the cargo you haul is insured. Generally, cargo policies have deductibles, sub-limits, and co-insurance requirements. Oftentimes, uninsured owner-operators' cargo policies only cover a certain percentage of the cost, leaving them responsible for the rest.
Having Motor Truck Cargo Insurance is a good idea for motor carriers. It also protects their cargo and freight charges, so you won't have to pay out-of-pocket in case of a loss.
Which Type of Semi Truck Insurance Is Right For Me?
There are many different types of truck insurance. Some of them provide coverage for property damage and bodily injury. Some other types of insurance, such as uninsured motorist coverage, protect you in the event of an accident with another driver who does not carry enough insurance to pay for the damages.
Your insurance policy should provide coverage for towing trucks and motor cargo, as well as cover accidents involving underinsured drivers.
The amount of coverage varies by industry, and what you need may depend on what you need. Unlimited policies, for example, cover the most losses and hazards. You may also want to consider a policy with an additional deductible.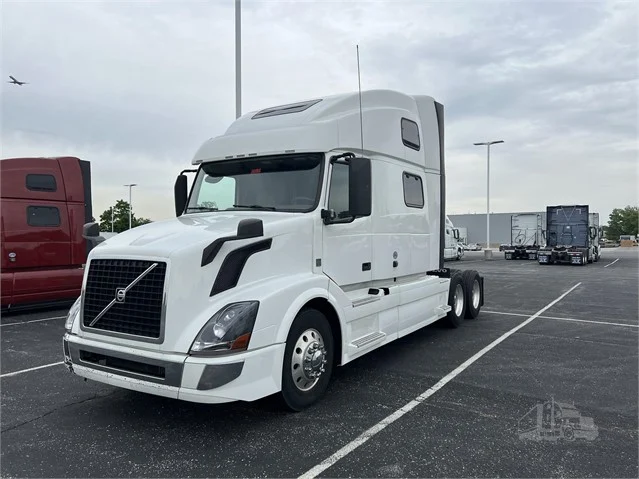 Different companies may offer specialized cargo insurance. Some prefer local radius trucking while others favor long haul. You should also consider whether you need 24/7 claims reporting to ensure a quick resolution of any claim.
Another type of semi truck insurance is physical damage insurance. This type of insurance pays for repairs to your semi truck and equipment if your truck is damaged or stolen. It is also known as comprehensive coverage.
While primary liability insurance only covers damage to other vehicles, the physical damage insurance will provide you with protection in case of accidents. The cost of this insurance varies with the value of your truck. The amount of coverage you purchase will depend on how much you plan to repair or replace your semi truck.
Read Also: