Randy's Roti is one of the best food truck companies we've come across. For ten years they have been committed to making and serving fresh and delicious food for your event.
The Brampton-based company is lead by C.E.O. Randy Kangal. In fact, they currently have two complete food trucks serving G.T.A. and Hamilton locations.
They have experienced Chefs who are able to cook a unique menu. So you will always get the best and freshest food through this food truck.
Randy's Roti and Doubles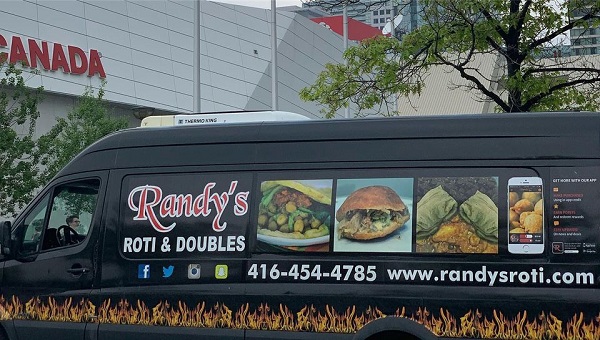 Randy's Curbside Roti & Doubles is the pioneer of the first West Indian food truck in Toronto. Initially, they launched the first Randy's Food Truck in late 2013 serving only the Toronto area.
However, Randy's Roti currently has 2 full food trucks serving the GTA and Hamilton areas. Their journey for approximately ten years has contributed a lot in the culinary field.
The extraordinary commitment of the entire staff has made them one of the best food truck vendors.
The Food Truck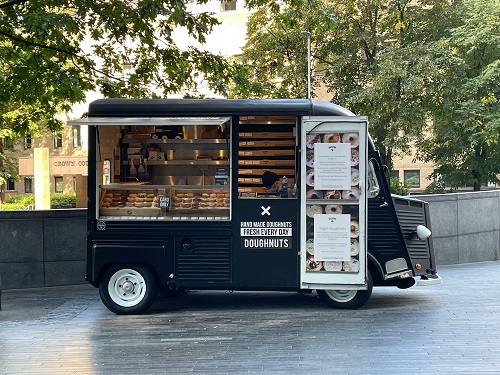 A food truck is a large vehicle that has been modified into a kind of van. These trucks are usually equipped with furniture and equipment for cooking and selling food.
Some food trucks including randy's food truck have an in-vehicle kitchen to cook food from scratch. Previously, the type of food usually sold by food trucks was fast food.
But in recent years, food trucks have changed a lot and become a "surprise restaurant" phenomenon. This is because these food trucks often serve high-quality food with certain ethnic specialties, and are becoming popular.
For example, Randy's food truck is now popular with several western Indian menus. Then there is the Arepa Republik food truck who is very enthusiastic about serving Venezuelan specialties.
Randy's Food Truck Menu
So what can you find in Randy's food truck? of course they have a large menu with home flavors, as well as halal and vegetarian eaters.
The menu served by Randy's food truck is very accommodating as it was raised around the food and restaurant industry.
Randy's Roti Service
Randy's Curbside Roti & Doubles (or just Randy's Roti for short)
currently has 2 fully equipped food trucks servicing the GTA and Hamilton areas. They are committed to bring only the best and most Fresh food to our customers.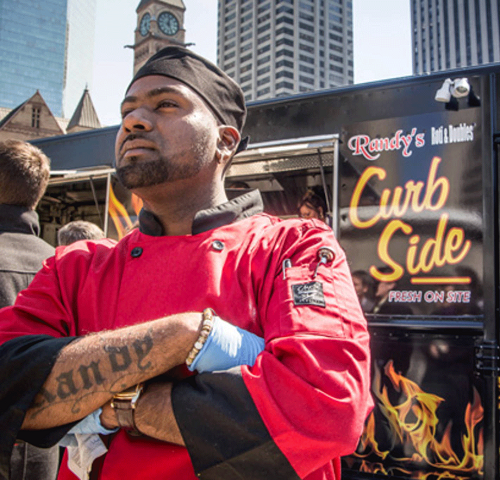 To be the best, they try to serve all the needs of the community in various events, including:
Live Catering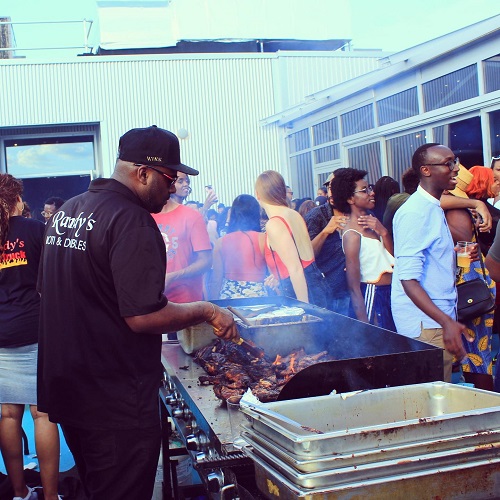 To get closer to you, Randy's food truck provides 'live catering' to bring the freshest food to your event. Because their entire staff is committed to meeting your needs.
Armed with experienced chefs and a phenomenal menu mix, they can serve up fresh and delicious food for your next event. Even Randy's food truck has received a high percentage of regulars and referrals.
They never make a fuss about the event being too big or small, as they can look for alternatives to the usual catering formats. Lots of special and impressive menu items from their menu items, so you don't have to worry about anything.
Corporate Events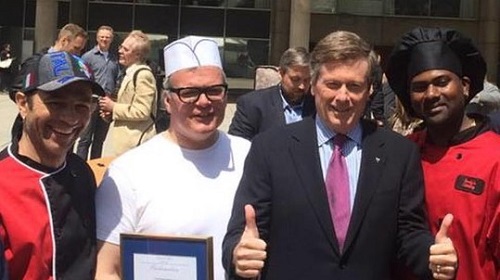 In addition, to live catering, Randy's food truck is also able to serve various corporate event needs. Ranging from Meeting Clients, Office Dinners, or Corporate Conferences.
They have an excellent reputation for meeting deadlines and budgets.
Curb Side Food Truck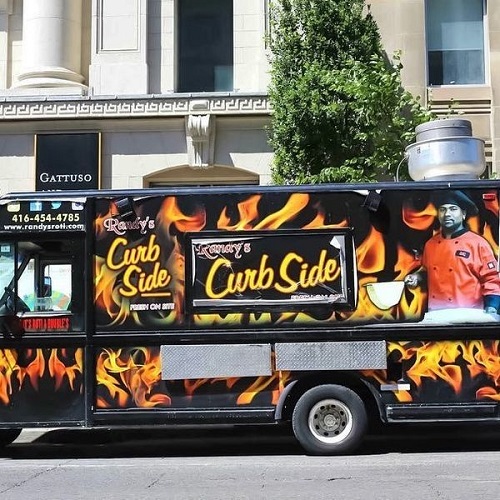 Cub Side Food Truck is the latest generation of Randy's food truck, they are determined to create delicious food for every customer.
Fresh ingredients prepared by experienced chefs certainly produce an extraordinary taste texture. They serve it on the spot for your enjoyment. Feel free to stop a while by and visit the Cub Side Food Truck.
Wedding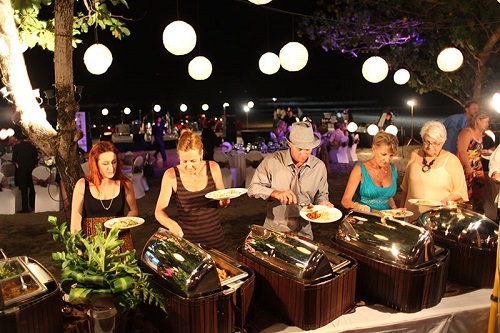 There is love in every detail of a wedding. Therefore, do not let you miss the slightest details of the event of your wedding, especially about the food.
Food truck Randy is always willing to create the unforgettable experience you've always dreamed of.
Randy's Food Truck Competitor in Toronto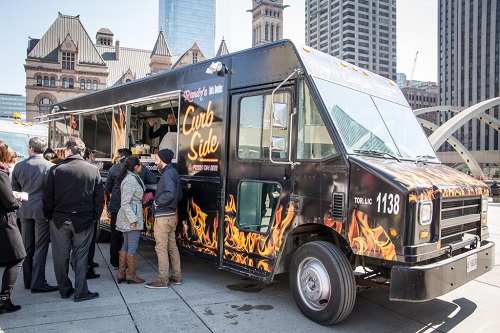 Actually, Experts recommend the Top 3 Food Trucks in Toronto. This means that Randy's Food Truck has two pretty great competitors.
Because all those food trucks actually face a strict 50 Point Check. This includes everything from checking reviews, ratings, reputation, history, complaints, satisfaction, trust, and costs to general excellence.
Because we feel you deserve only the best!
The Arepa Republic Food Truck (Since 2015)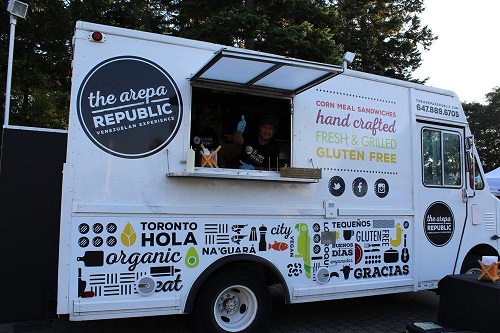 The Arepa Republic is the first Randy's food truck competitor. It is the first Venezuelan Arepa's truck in Canada City.
As you can guess, the Arepa Republic food trucks serve healthy, fantastic, and delicious Venezuelan dishes. They serve the meal with a passion for a wonderful group of welcoming people.
The Arepa Republic is also available for all kinds of events and catering. So don't miss to enjoy the best Venezuelan flavors.
The taste of every bite after bite is sure to surprise you.
SPECIALTY:
Arroz Con Leche, Sifrina, Mousse, Arepa, Yuca Fries, Domino, Empanada, Reina Pepida, Beso De Coco, Pabellon, Chupe De Gallina, Alfajor, Quesillo, Pelua, Carne Mehada, Cachapa, Drinks & Tequeño.
Location: 76 Densley Avenue, North York, Toronto, ON M6M 2R3 
Call: (647) 889-6705
Heirloom Food Truck (Since 2015)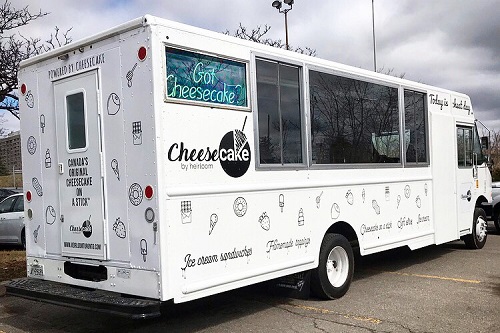 If you've heard of food trucks that are equally known for their sweet and delicious treats, then you're not wrong at all. They are Cheesecake By Heirloom Food Truck, Randy's second food truck competitor after the Arepa Republic truck.
There is an interesting fact about Cheesecake By Heirloom Food Truck. This is an award-winning food truck serving the streets of Toronto.
You can find Cheesecake trucks at food festivals and events around town. Because they aim to provide the best food for the city.
SPECIALTY:
Chicken Sandwich: Fried Szechuan, Fried Jerk, Heirlooms Og Fried, Fried Butter, Nashville Hot Fried, Banh Mi Fried Chicken, Duck Confit: Sandwich, Tacos, Poutine, Pork Belly Banh Mi, Korean BBQ Braised Brisket Sandwich, Veg Banh Mi Sandwich, Veg Tacos, Sweet Potato Tacos, Buffalo Cauliflower Burger, Fresh Cut Fries & Kale Caeser Salad.
Location: 289 Horner Avenue, Etobicoke, Toronto, ON M8Z 4Y4 
Call: (647) 284-6084
You may also read: